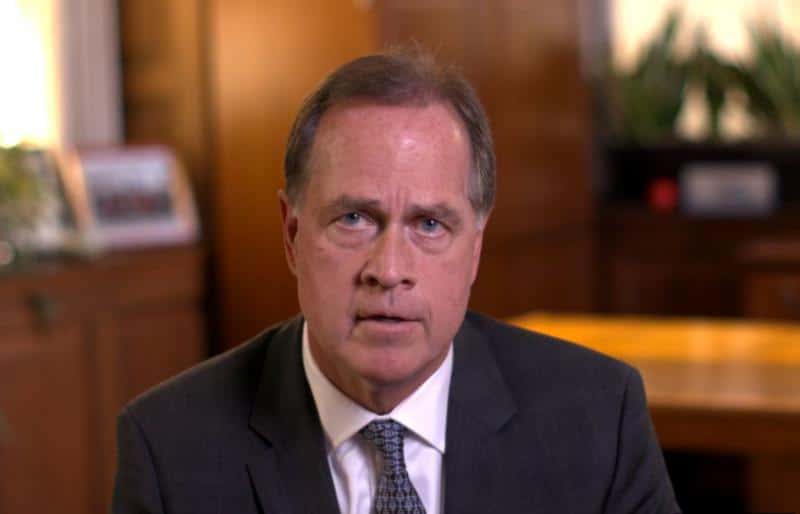 27 Mar

University Hospitals CEO Tom Zenty Addresses Fertility Clinic Failure

Published by The Plain Dealer
Updated 1:09 PM; Posted 12:13 PM
By Ginger Christ, The Plain Dealer

—
As many as 4,000 eggs and embryos were ruined as a result of a temperature fluctuation in a storage tank in the University Hospitals fertility center March 3-4.
CLEVELAND, Ohio — University Hospitals' CEO Tom Zenty addresses the hospital system's recent fertility clinic failure.
"I can't say it any more plainly, we failed our fertility clinic patients. We are sorry. I am sorry. And we're going to do everything we can to regain our patients' trust," Zenty said in a video UH uploaded to Facebook this afternoon.
Zenty said the system had three immediate priorities after learning of the incident: to preserve and protect the eggs and embryos, to support patients and to identify the root causes of the situation.
"We know we made mistakes," Zenty said in the video. "Clearly, we can't give back what was lost."
He said UH is cooperating with the Ohio Department of Health; the College of American Pathologists, an accreditation organization; and other organizations to investigate what happened and also has engaged outside experts to help.
"We plan to share those findings in order to develop best practice standards with other fertility clinics to help ensure this doesn't happen again to anyone," Zenty said in the video. "We know many families want and need the fertility services we provide, and we're committed to making the changes that will allow them to turn to us again with confidence."
UH this morning confirmed to The Plain Dealer that double the number of eggs and embryos originally thought to be affected in the fertility clinic failure are unviable.
As many as 4,000 eggs and embryos were damaged as a result of a temperature fluctuation in a storage tank at UH's Ahuja Medical Center in Beachwood March 3-4. UH said 950 patients were affected.
In a letter sent to patients March 26, UH said it had been having problems with the autofill function on the storage tank in question for weeks and had been manually filling the tank. At the time of the incident, the remote alarm system on the tank designed to alert staff of any changes in temperature was off.
Lost Embryos? | FREE Consultation
If you or your family have been the victim of the embryo disaster at University Hospitals Fertility, please Contact the Fertility Lawyers at Peiffer Rosca Wolf for FREE Consultation by filling out our simple online Contact Form or by calling 216-589-9280.