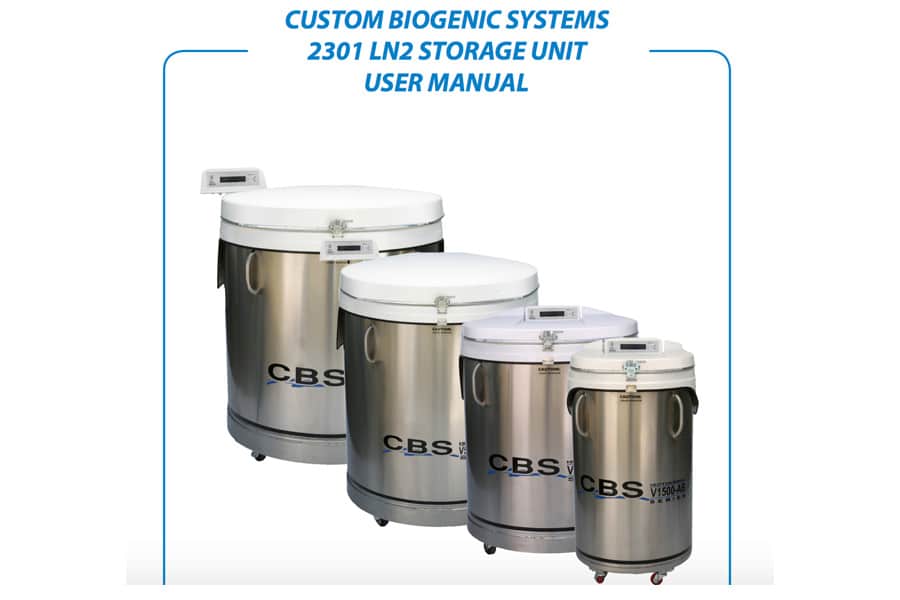 27 Mar

UH Freezer Might have come from Michigan Company with History of Malfunctions

Published by The Plain Dealer
By Julie Washington
Updated 1:47 PM; Posted 1:11 PM

—

CLEVELAND, Ohio — Custom BioGenic Systems, located in a small town in Michigan, might be the manufacturer of the liquid nitrogen freezer at the center of an incident at University Hospitals fertility clinic that led to about 4,000 eggs and embryos being nonviable.

NBC News reported Tuesday that Custom BioGenic is the manufacturer of the tank that malfunctioned at UH. Custom BioGenic has a history of malfunctions dating back years, with 21 incidents reported in the United Kingdom, according to a NBC News investigation.

Custom BioGenic did not immediately return a phone call seeking comment, and UH has not confirmed that this company made the tank involved in the March 3-4 local incident.

British regulators warned Custom BioGenic that there were problems with the auto fill systems on its tanks – something that UH said they experienced with the tank involved in this incident. The warning was withdrawn when the company said the issue was fixed, according to NBC.

In a copy of a letter sent to patients this morning, UH said their failed tank had experienced problems with the liquid nitrogen auto-fill function, and needed preventative maintenance.

The hospital also said that the remote alarm system on the tank, designed to alert UH employees to changes in temperature, was turned off, meaning alerts that should have been sent to staff were not sent.

The hospital's also letter said that 950 patients were affected by the freezer failure. About 4,000 eggs and embryos were affected, or double the number originally stated.

Custom BioGenic, founded in 1987, designs and manufactures liquid nitrogen laboratory freezers, cryogenic equipment and accessories, according to its website. It ships products internationally from its headquarters in Bruce Twp., Michigan, which is between Flint and Detroit.

Typically, fertility freezers are units about the size of a beer keg. They are filled with liquid nitrogen, which chills tissues to a temperature of – 196 Celsius. Frozen embryos are thawed when it is time for them to be transferred to a woman's uterus.

There are two main types of freezer tanks. Manual-fill freezers must be checked every day to ensure the level of liquid nitrogen is adequate. Lab technicians refill the freezers manually using a hose connected to a liquid nitrogen tank.

Auto-fill freezers, like the kind at UH, are connected to computers and sensors that automatically measure the level of liquid nitrogen and refill the tank using pumps.

Both types of tanks are usually inspected every day, and undergo regular maintenance.

An alarm system is normally attached to a senor inside the tank. If the tank's temperature begins to rise dangerously, an audible alarm sounds in the lab. The alarm system also automatically calls the cellphones of lab technicians on a prearranged list. The system will call each technician, in order, until someone acknowledges the alarm.

An online manual for a Custom BioGenic Systems liquid nitrogen freezer stated, "VersAlert will monitor your temperature critical products and send alerts via text message or email if specified parameters are exceeded."

The manual also stated that the company offers a five-year warranty on the freezers' vacuum seals, and a two-year warranty on electronics and parts.

The manual's list of recommended best practices for safe tissue storage included having a secondary or backup alarm, an independent temperature alarm for each freezer, a remote alarm connection and other measured. The Custom BioGenic Systems manual also recommended separating samples in to two different freezers.

At least three people, with home, cell and pager numbers, should be on the alarm contact list, the manual said.
Lost Embryos? | FREE Consultation
If you or your family have been the victim of the embryo disaster at University Hospitals Fertility, please Contact the Fertility Lawyers at Peiffer Rosca Wolf for FREE Consultation by filling out our simple online Contact Form or by calling 216-589-9280.