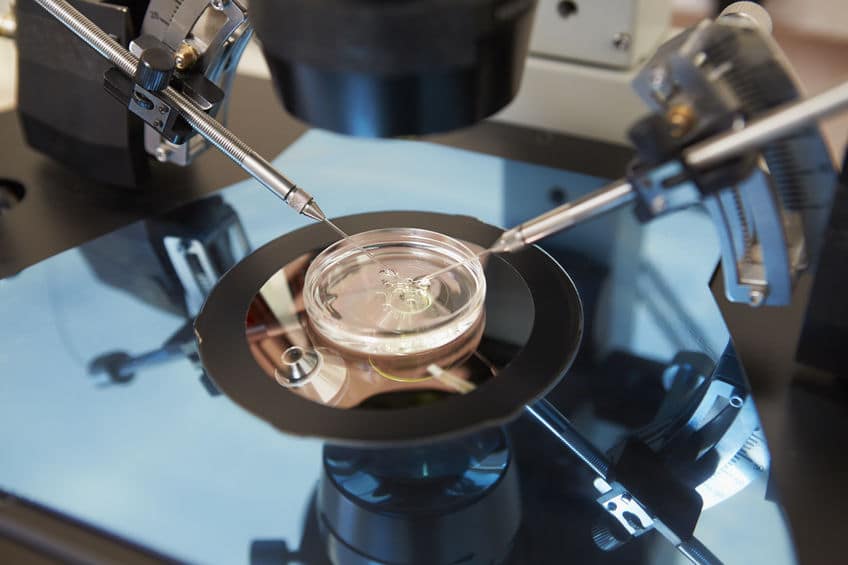 05 Apr

Fertility Clinic Embryo Failures Are 'A Tale Of Two Cities,' Lawyer Says

Published by CNN
Updated 11:31 AM ET, Thu April 5, 2018
By Susan Scutti, CNN

—

(CNN)Two incidents of accidental human embryo destruction that occurred days apart at two different fertility clinics in separate parts of the country are being handled "very differently," lawyers involved in both cases say.

Attorney Adam Wolf referred to the two cases as "a tale of two cities" at a news conference Wednesday.

The Pacific Fertility Center in San Francisco experienced a liquid nitrogen storage tank failure on March 4 and began notifying some fertility clients seven days later that 2,000 frozen eggs and embryos "may have" been compromised.

The University Hospitals Cleveland Medical Center notified patients March 6 of damaged eggs and embryos after a similar laboratory failure that same weekend. Wolf's firm, the San Francisco law firm Peiffer Rosca Wolf Abdullah Carr & Kane, is representing clients in both cases. Combined, both clinics are now subject to dozens of legal actions

Though the Cleveland-based university hospital has taken responsibility for the problem and taken steps to try to rectify the situation, Wolf said, Pacific Fertility "has done almost nothing to date and refuses to respond to legal inquiries." The clinic's refusal to provide transparency is "shameful" and has created "confusion and anger," he said.

Tracey Cowan, an attorney at the firm, similarly described the responses by the two clinics as "remarkably different."

The Cleveland clinic has been forthcoming and transparent, Cowan said, while Pacific Fertility "has released almost no information and sometimes contradictory details, depending on who answers the phone there."

Many of Pacific Fertility's clients discovered the destruction of their eggs or embryos only after seeing stories in the news and then reaching out to the clinic on their own, Cowan said. "Some of the patients were only notified in the past week that their eggs or embryos were impacted."

Yet, some Cleveland clients complained of similar treatment as evidenced by a recent statement issued by that fertility center: "We're sorry to those who were offended that they learned new details from TV, newspapers and social media before receiving that information from us."

Still, the Cleveland fertility clinic has offered a package of free services to clients, agreed to refund storage fees and waived storage fees for the next seven years, while Pacific Fertility has done "nothing comparable" and not taken responsibility for its tank failure, Cowan said.

Pacific Fertility did not respond to a request to comment. Previously, the center said in a statement to the press that it had brought in independent experts to conduct a full investigation.

"As soon as the issue was discovered, our most senior embryologists took immediate action to transfer those tissues from the affected equipment to a new piece of equipment." The company also stated that it was reaching out to its patients: "We are truly sorry this happened and for the anxiety that this will surely cause."

It is still unknown exactly how many frozen embryos or eggs may be damaged, though Pacific Fertility estimated 2,000, which would affect about 400 to 500 patients or couples, Cowan said.

The San Francisco-based clinic has been informing clients "that it can't tell whether or not any individual egg or embryo is still viable until they actually thaw them," she said.

"Many couples or patients aren't prepared to go through all of the ordeal entailed in preparing to use them," Cowan said. "What we do know is that many of the [frozen eggs or embryos] have not been viable."
'Devastating news'
The story of Megan Bauer and Jonathan Bauer, a married couple who had been clients of the San Francisco clinic for more than three years, is told in a class-action lawsuit filed against Pacific Fertility.
The couple entrusted the clinic "with their dreams of having children, as well as their most sensitive and important property: their frozen embryos," the lawsuit states.
The Bauers had been unable to conceive, but "doctors found no medical reasons for their infertility," the suit says. They turned to Pacific Fertility, which promises that its egg and embryo freezing services can increase a family's chances of conception by five to 10 times, according to the lawsuit.
One cycle of freezing and retrieval at Pacific, including storage for a year, costs nearly $10,000. A second cycle almost as much. It also charges an annual fee of $600 for storing eggs and embryos and additional costs, as needed.
The Bauers, who stored eight embryos at the San Francisco-based clinic, were planning to attempt pregnancy by implanting one or more of them in April.
Then came "devastating news" from Pacific Fertility, which informed them by email that their stored embryos "may have been impacted" when temperatures in a storage tank rose because of a drop in the liquid nitrogen level.
The process of storing embryos begins with retrieving eggs from a woman, requiring ovarian stimulation with drugs that often cause mood swings. It would be "daunting," the lawsuit states, for Megan Bauer to undergo the "emotional costs of another painful and drawn-out IVF procedure" with no guarantee of producing "strong and viable eggs for fertilization and transfer."
Dr. Paul Bachner, a spokesman for the College of American Pathologists, which inspected both clinics both before and after the tank failures, described the situation as "very, very distressing."
The near-simultaneous events that led to the destruction of thousands of frozen embryos and eggs are "exceedingly rare," he said.
'Not just property'
The frozen embryo storage tank failure is "a 'black swan' event," he said: an event beyond what is normally expected and extremely difficult to predict. He cannot remember a similar one. "The fact that it took place simultaneously within 24 hours in different parts of the country makes it even more astounding."
Both of the facilities had been accredited by the pathologist group, said Bachner, who is an adviser for its accreditation committee. "The labs that choose to be accredited by us have voluntarily chosen to seek accreditation; they're not compelled by federal statute."
The process of accreditation involves an "onsite inspection by a team of inspectors knowledgeable in this area," and "once accredited, they are reinspected every two years by a team." The clinics, then, met certain requirements, including standards related to equipment, temperature, lighting, and the education and training of employees.
The San Francisco facility had last been inspected in January 2017, and the Cleveland clinic had been reviewed in April 2016 and was due for another inspection shortly after the failure event.
After the tank failures, the College of American Pathologists performed "non-routine inspections," Bachner explained. "We had inspection teams go into both laboratories, and they have submitted reports, and they are being reviewed by the accreditation committee."
Bachner would not say what was found but "when that process is complete, we may be making changes in our requirements. We as an organization will make every effort to try to identify factors that may have led to this, and we'll make every effort to try to help other reproductive facilities as well as the two involved improve their processes so this does not happen again."
Thinking beyond accreditation to the families hurt by the incidents, Bachner concluded, "it must be a terrible, terrible blow to them."
Lost Embryos? | FREE Consultation
If you or your family have been the victim of the embryo disaster at University Hospitals Fertility, please Contact the Fertility Lawyers at Peiffer Rosca Wolf for FREE Consultation by filling out our simple online Contact Form or by calling 415-766-3544.