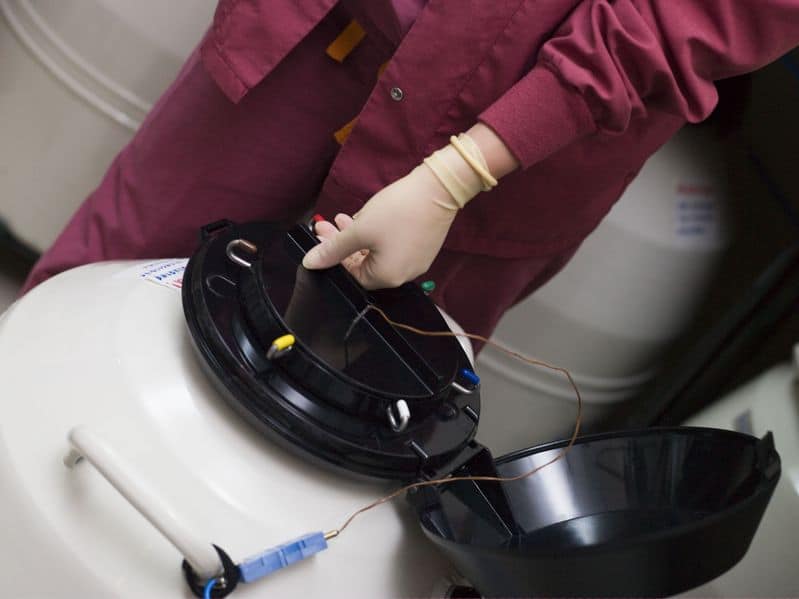 27 Mar

Human Error at Fault in University Hospitals Fertility Clinic Failure All Eggs and Embryos Ruined

As reported on The Plain Dealer
By Ginger Christ and Julie Washington, The Plain Dealer
Published: March 27, 2018, 9:10 am

—

CLEVELAND, Ohio – University Hospitals says human error is at fault in a fertility clinic failure that ruined thousands of eggs and embryos of potential parents, NBC News reports.

As many as 4,000 eggs and embryos, which is double the amount UH initially reported, were likely ruined as a result of a temperature fluctuation in a storage tank in the fertility center March 3-4, NBC reports.

An alarm system on the tank in question that automatically would have alerted staff to any changes in temperature was turned off when the temperature fluctuation occurred, NBC News says, citing a draft letter UH is sending to patients. UH does not know who shut off the alarm or why it was turned off.

Initially, UH said 700 patients could be affected. Now that number is 1,000.

UH announced in early March that about 2,000 eggs and embryos stored in a large liquid nitrogen freezer at UH's Ahuja Medical Center in Beachwood may have been damaged when the temperature rose in a storage tank. That number has since been updated to 4,000.

UH is under investigation by two accreditation organizations and the Ohio Department of Health. About 18 lawsuits against UH have been filed in Cuyahoga County Common Pleas Court. The hospital, which also has been conducting its own investigation, said it does not comment on litigation.

UH previously had trouble with an incubator in March 2016. On March 17, UH released a statement acknowledging that an incubator lost power in 2016, which destroyed embryos. Five patients were affected.

—

In response to this morning report and announcement, Peiffer Rosca Wolf's Managing Shareholder, Joe Peiffer, said, "This is absolutely devastating. I can't even begin to imagine what these additional 300 families must be feeling this morning. To go to sleep last night thinking that the UH tragedy didn't effect you and wake up to this nightmare is unimaginable."

Peiffer continued,
"Sorry isn't good enough. No more lies."
Lost Embryos? | FREE Consultation
If you or your family have been the victim of the embryo disaster at University Hospitals Fertility, please Contact the Fertility Lawyers at Peiffer Rosca Wolf for FREE Consultation by filling out our simple online Contact Form or by calling 216-589-9280.