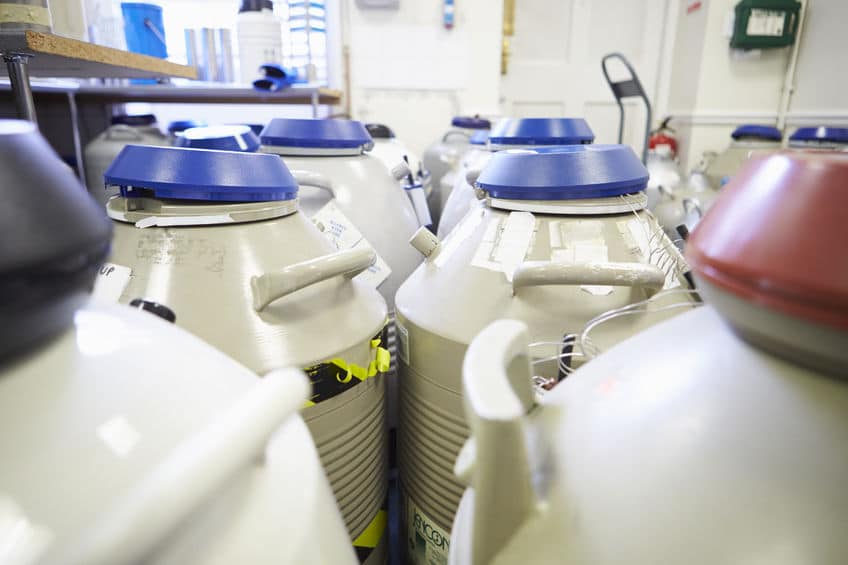 27 Mar

Fertility Clinic: Alarm System was Off on Failed Embryo Tank

Published by ABC
By JOHN SEEWER, ASSOCIATED PRESS
Mar 27, 2018, 11:52 AM ET

—
Fertility clinic: Alarm system was off on failed embryo tank
An alarm system was turned off on a storage tank when it malfunctioned at an Ohio fertility clinic and ruined more than 4,000 eggs and embryos, double what the clinic first thought, the hospital said in a letter to patients.
The clinic run by University Hospitals in suburban Cleveland does not know who shut off the alarm earlier this month or why it happened, according to the letter obtained by The Associated Press on Tuesday.
The alarm should have alerted staff when the storage tank's temperature began to rise on the evening of March 4 when no one was at the lab.
"We don't know who turned off the remote alarm nor do we know how long it was off, but it appears to have been off for a period of time. We are still seeking those answers," the letter said.
"We are heartbroken to tell you that it's unlikely any are viable," the administrators said in the letter.
University Hospitals said about 950 patients were affected and several lawsuits have been filed against it in the past three weeks.
A message seeking comment from the hospital wasn't immediately returned Tuesday.
Couples who had stored their egg and embryos at the clinic say they're devastated because they may not be able to have their own children. Some had been trying for years to get pregnant, suffered multiple miscarriages or undergone cancer treatments that destroyed their fertility.
Two accreditation organizations and Ohio's health department are investigating the failure, which happened the same day liquid nitrogen levels for a storage tank at a San Francisco fertility clinic fell dramatically and possibly destroyed thousands of frozen eggs and embryos.
There is no known connection between the two failures.
Lost Embryos? | FREE Consultation
If you or your family have been the victim of the embryo disaster at University Hospitals Fertility, please Contact the Fertility Lawyers at Peiffer Rosca Wolf for FREE Consultation by filling out our simple online Contact Form or by calling 216-589-9280.