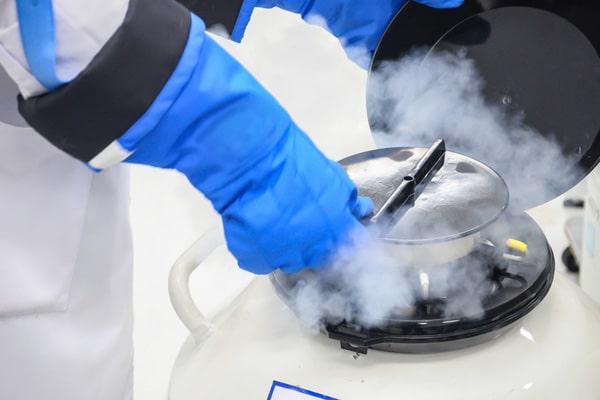 27 Mar

Clinic's Parent Co. Can't Arbitrate Destroyed Embryo Claims

Published by Law 360

By Y. Peter Kang
3/27/2019
—

Law360 (March 26, 2019, 11:41 PM EDT) — A proposed class action accusing a California fertility clinic of negligently destroying or harming stored embryos and eggs has been kept mostly out of arbitration after a California federal judge ruled that claims against the clinic's parent company can't be arbitrated.

U.S. Magistrate Judge Jacqueline Scott Corley said the arbitration agreement signed by clients of Pacific Fertility Center applies only to certain claims in a suit accusing the clinic and its parent company Prelude Fertility Inc. of allowing a storage tank containing fertility patients' genetic material to fail in March 2018, resulting in the loss of about 4,000 eggs and embryos. The suit also brings product liability and other claims against tank manufacturer Chart Industries Inc.

Judge Corley said an arbitration clause contained in a consent agreement signed by the fertility patients was valid and enforceable as applied to Pacific, but did not apply to the claims against Prelude or Chart as they were not parties to Pacific's agreements with the patients.

The judge noted that Prelude took over egg and embryo storage operations from Pacific in 2017 but neither Pacific nor Prelude informed the patients of the change.

"Plaintiffs' claims against Prelude are thus not based on their contracts with Pacific Fertility, but rather, arise from Prelude's role as the owner and operator of the facility where the cryopreservation of their eggs and embryos occurred," the 28-page ruling states. "Plaintiffs' claims do not arise from Prelude's handling of their embryos and eggs under the contract, but rather from Prelude's duty — independent of any contractual obligation — to exercise reasonable care in the handling of the eggs and embryos stored in their facility."

Judge Corley also ruled the consent agreement can't apply to Chart as the patients' claims that Chart negligently failed to recall a defective product is not a claim governed by the consent agreement.

"Chart does not — because it cannot — argue that the claims against it arise from a duty, obligation, term or condition imposed by the Informed Consent Agreement," she said. "Even absent the Agreement, Plaintiffs could plead their negligent failure to recall claim against Chart based on Chart's duty to exercise reasonable care in the storage of their eggs and embryos — a duty which arises independent of any contract."

The judge also rejected bids made by Prelude and Chart to stay court proceedings pending arbitration of the claims against Pacific, saying they aren't so intertwined to warrant doing so.

The case began as three separate federal suits but was consolidated in May after Judge Corley determined the three suits all arose from the same March 2018 incident and involved common questions of law.

Adam Wolf, an attorney for one set of plaintiffs, told Law360 he and his clients are satisfied with the decision.

"This is a good ruling for our clients and for the issue of transparency more generally," he said. "This

issue, the disaster at Pacific Fertility Center, deserves and needs judicial scrutiny and we are very pleased it will get a full and fair review by a federal court."

Wolf noted the judge ordered the parties to enter mediation for a possible settlement but a deal failed to materialize.

Adam E. Polk, an attorney for another batch of plaintiffs, said they are looking forward to "actively pursuing relief for the class of families and individuals affected by this incident."

Representatives for the other parties did not immediately respond to requests for comment Tuesday.
Lost Embryos? | FREE Consultation
If you or your family have been the victim of a reckless or negligent fertility clinic or fertility medical center, please Contact the Fertility Lawyers at Peiffer Wolf Carr & Kane for FREE Consultation by filling out our simple online Contact Form or by calling 216-589-9280 or 415-766-3545.